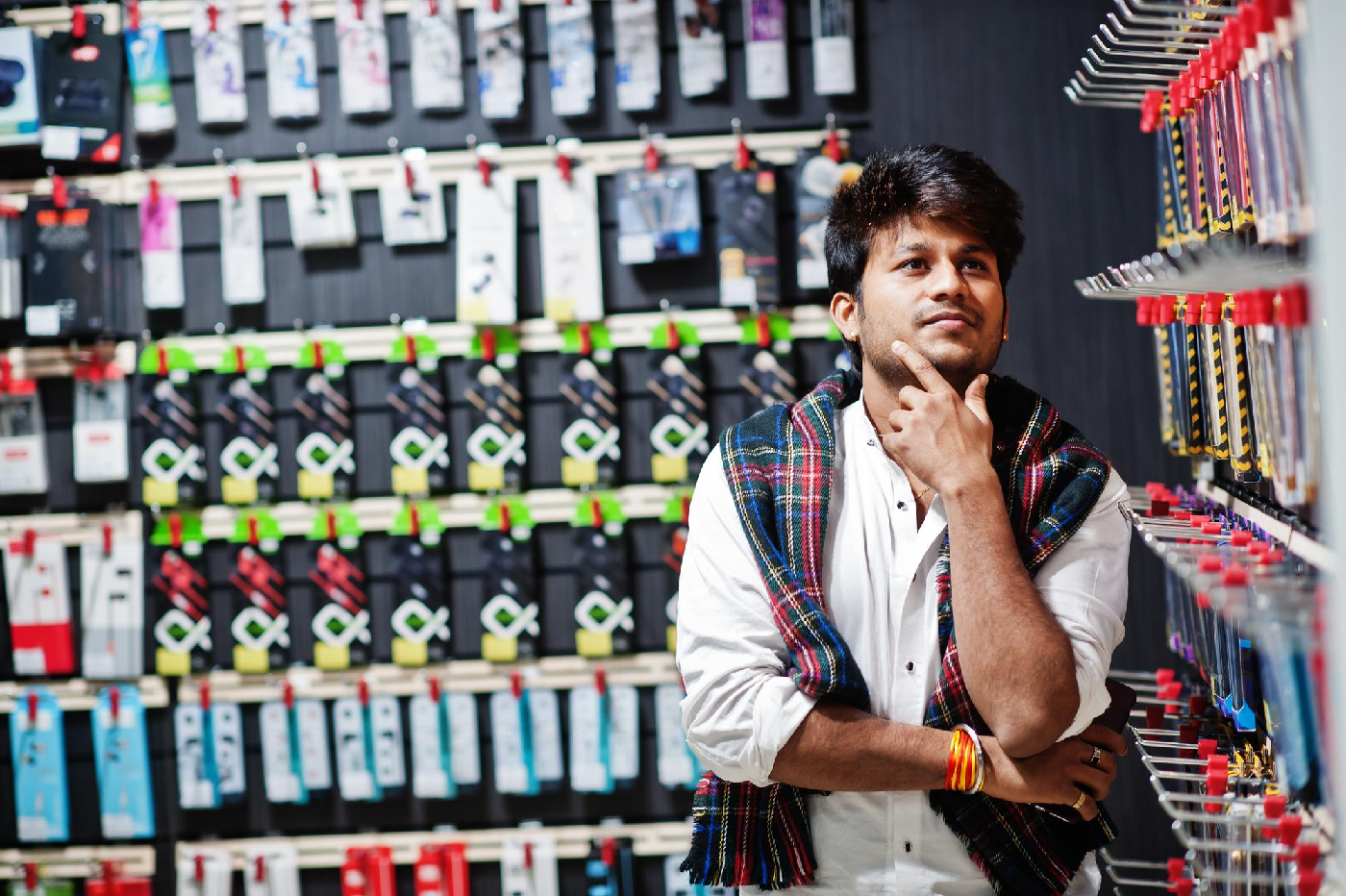 Tips for running custom phone case store
In today's world, where technology and the internet are progressing at a hasty pace, people are using smart devices, such as mobile phones more frequently. According to statistics, there are more mobile phones compared with the globe's population. To be specific, there are 8.5 billion mobile phones, while the population is only 7.6 billion.
The specified stats indicate how mobile devices have become an integral part of everyone's lives. Therefore, you can take this opportunity to sell custom phone cases. However, there are some tips you need to follow for running a custom phone case store.
With the phone accessory market predicted to reach $75.62 billion by the end of 2026, online business owners are thinking about starting their custom phone case store. With that said, if you are one of them, make sure to follow the below-specified steps.
1.     Find the gap and choose a profitable niche
One of the primary tips for running a custom phone case store is identifying the gap in the market. It means that you should study the phone case market and see what types of phone cases there are that are popular amongst mobile users but are rarely available.
Identifying the gap in the market would help you select a profitable niche as well. For example, if you think that Abstract Art Phone Covers or Eco-friendly covers are the ones that people love. But they are not in enough quantity in the market, you can choose them as your niche.
Another thing you should be mindful about is you should choose a niche that has low competition but is profitable. It is because as a startup, you do not want to compete with big brands, as this would not get you any customers.
2.     Identify the audience you want to target
Identifying your target audience is essential as you do not want to make phone covers that do not appeal to anyone. Identifying your target audience would help you understand:
What type of phone covers do they prefer?
Help you choose a profitable niche, and
Customize it to cater to them.
Identifying your target audience would also help you understand in what way you can persuade them. For example, you can do social media marketing to attract your audience, if it is young people.
3.     Create a brand and make it and make it visible
Your brand is your identity, and it is why you need to make it visible to your audience to attract them. Make sure to use a decent name and a logo for your brand. Your brand name and logo should be unique, and it should be in contrast to what type of custom phone cases you are selling.
A unique logo would make you stand out against your competition. You should choose an easy name for your brand. So that it can be remembered by your audience. You can study your competitors to know what kind of logo they have, take an idea from them, and then customize it accordingly.
You can use:
Illustrations,
Animations,
Icons, and more to create a stunning logo.
Make sure to follow the second step as this would help you choose the design of your logo that would attract your target audience.
4.     Build a website and publish content more frequently
One of the primary steps to make your brand visible to a worldwide audience. Without your phone case store having its own website, it would not get the attention it deserves, and all your efforts will be in vain.
To avoid this, have an engaging website, and make sure that it is optimized for SEO as this would help your website rank better in a search engine. Make sure that your website is user-friendly, meaning it should be easy to use and comprehend. It should be fast, as a fast website enhances the overall user experience.
You should describe the phone covers you are selling in an engaging way. And include the keywords you want to rank for. Products' images should also be dynamic, and you should post related blogs and articles frequently on your website.
It is because websites that publish content more frequently are deemed more active and reliable websites by users that help you get numerous business opportunities.
5.     Create your phone cases
After identifying the gap in the market, and your target audience, you may be familiar with what type of custom phone cases you should sell. To do this, make sure to create a creative phone case. Some of the ways in which you can create attractive phone cases are:
Hiring freelancers or designers and telling them what you desire.
Making several on software such as photoshop and then choosing the one you consider is the best.
Using mock-up generators offered by phone case print on-demand services.
Check if your custom phone cases are engaging to the audience by sharing them on social media.
You can also ask your followers to upload photos on your website or social media for customer-generated designs.
6.     Choose how you want to sell your custom phone cases
Selling is one of the strenuous parts of any business. There are numerous ways in which you can sell your custom-made phone cases. These include:
Selling as a manufacturer – In this type of business model, you are a manufacturer. You list your custom-made phone cases on platforms, such as E-bay, Amazon, and more.
Working with a manufacturer – It includes working with a reliable wholesale manufacturer to buy phone cases in bulk, and customizing it. It is one of the most profitable sourcing strategies.
Working with a Print on Demand service – You can choose a reliable POD service if you do not want to stay away from the hassle of customizing phone cases yourself. With POD service, you just need to give the custom designs to your supplier, and it prints and delivers it to you.
This sourcing strategy relieves you from storing phone cases in your inventory and is more convenient.
7.     Put a price on your customized phone cases
After following all the specified steps, make sure to label your phone cases with a price on them. As you would have numerous customized phone cases, you can price them differently based on the manufacturing, shipment, and designing costs, or all of them at the exact cost.
Make sure to price your phone cases in a way that you can earn revenue, while not deterring your customers. To avoid deterring your customers, ensure checking the prices at which your competitors are selling their phone cases.
Conclusion
Running a custom phone case is for sure profitable. However, you need to follow some steps and sell your products on a reliable e-Commerce platform, such as Amazon. Also, make sure to choose a reliable supplier or manufacturer when choosing a sourcing strategy.