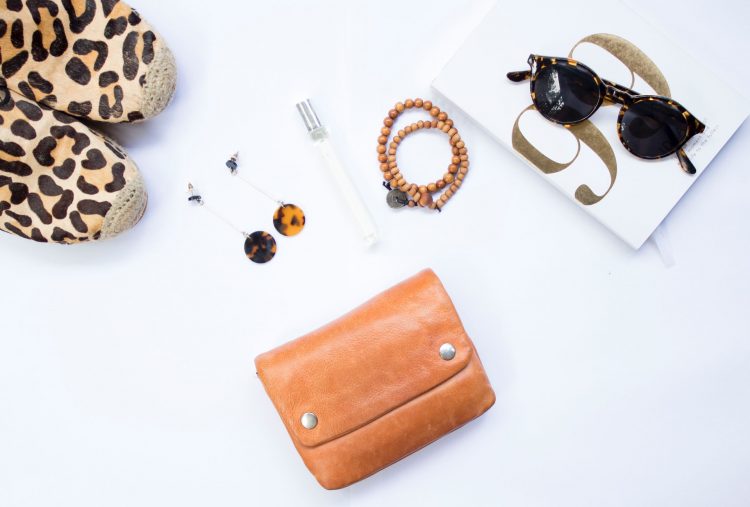 Tips for running custom fashion accessories store
If you are looking for a profitable retail business, you might want to start selling fashion accessories. You might be wondering, how do we know whether it is a profitable business or not, right? The answer is stats. According to stats, the fashion accessory industry is to increase by approx. 9% this year.
Moreover, the jewelry market is projected to reach approx. $292 billion by the end of 2025. In addition, the apparel and footwear market combined was valued at $1.9 trillion in 2019! However, to succeed in the industry, firstly you must have a fashion accessory store and follow some tips for running it.
There are numerous tips for running a fashion accessory store. Some of the most popular ones are specified below.
1. Have a variety
When it comes to fashion accessories, the list is huge, and by huge, we mean enormous! From shoes to clothes, to bracelets, and watches, there are hundreds of things. Although, you cannot keep all the fashion accessory items in your custom fashion accessory store, make sure you have some of the most popular ones, such as sunglasses, earrings, shoes, etc.
However, as you aim to sell customized fashion accessories, make sure they are unique. For this, you can take an idea from the internet or identify your audience. There are hundreds of ideas using which you can customize the fashion accessory you are trying to sell.
Moreover, identifying your target audience would also help you customize it better that caters to them. You can also try selecting a specific niche, and then add sub-niches to have a variety.
Before considering what fashion accessories you can customize and sell, make sure to ask yourself:
Is it profitable?
Are there opportunities for the product in the market?
Consider your budget. If you have that, try to add high-value items, such as custom-made luxury purses, wallets, and sunglasses as these are some of the most profitable products.
Asking yourself these questions would help you add relevant customized fashion accessories, which would help you get numerous business opportunities.
2. Feedback is the key to success
Another one of the most effective tips you can follow for running a custom fashion accessory store is to get the feedback of your customers. You selected a niche in the fashion accessory industry and inspired your creativity to customize your products. Now, it is time to check your efforts.
And one way to do this is whether your target audience or the audience, in general, find your customized products appealing or not. For this, you can upload images to:
Pinterest
Facebook
Reddit, and
Instagram
Forums, and more.
If the feedback is positive, it is a hint, your customized fashion accessories would sell more in the market.
3. Choose a domain
Of course, you need to choose a domain for your online custom fashion accessories store. Without your website having a domain, it would not be a website at all. So, make sure to keep this in mind. However, when choosing a domain, make sure:
It is easy to remember and consists of your store name as it looks more professional. For example, if your store's name is RClothing, your website should be www. Rclothing. Com. Not all domains are available all the time, so you should keep this in check as well.
Use simple names.
It is unique as unique domains help you stand out against your competitors.
4. Optimize your website
If you want to successfully run your custom fashion accessory store, make sure to optimize your website. Make sure that your website is:
Fast, i.e., it should load under 3 seconds. It is because websites that load under 3 seconds are entertained by users and are displayed amongst the top searches of a search engine.
Responsive. Your website for your custom fashion accessory store must work well on all devices, such as tablets, desktops, and mobile phones without any inconvenience. Now, the majority of people use their smartphones to access websites and social media. Therefore, if your website won't be responsive your business wouldn't get the attention.
Easy navigation as websites that are easy to navigate enhances the overall user experience, and around 80% of users say they leave a website if it does not provide a good user experience.
5. List your products
Another tip that can help you run your custom fashion accessories store is to list your products. Of course, you would do that, and it seems like a no-brainer, you might be thinking. However, what is not a no-brainer is to list them engagingly. Products that are listed engagingly are sold more swiftly.
When listing your products, make sure to:
Add engaging descriptions. Engaging and to the point product descriptions are an integral part of sales. Poor PDs cost sellers around 20% less profit in their sales.
Add high-resolution images of the product(s). Products without images are not frequently bought by users, as who would want to buy a thing they cannot see.
Integrate multiple payment options at the checkout, such as Credit cards, cash, PayPal, and more.
6. Make sure to choose a reliable e-Commerce platform
When considering selling custom-made fashion accessories, make sure to sell them on a reliable platform, such as Amazon, Shopify, eBay, etc. Listing your custom fashion store on one of these or all of these e-Commerce giants helps you get numerous buyers. It is because these platforms already have millions of users that your business can benefit from.
7. Focus on delivery
Make sure to deliver the customized fashion accessories to your customers that ordered them on time. Late deliveries can cause your customers to become frustrated, which can cause you to lose them.
Therefore, if you want to turn your not-so-frequent buyers into frequent buyers, make sure to speed up your store's delivery system.
Conclusion
These are some of the most effective tips you can follow for running a custom fashion store. Make sure to invest in your store's website, and register it on popular e-Commerce platforms to get more customers.