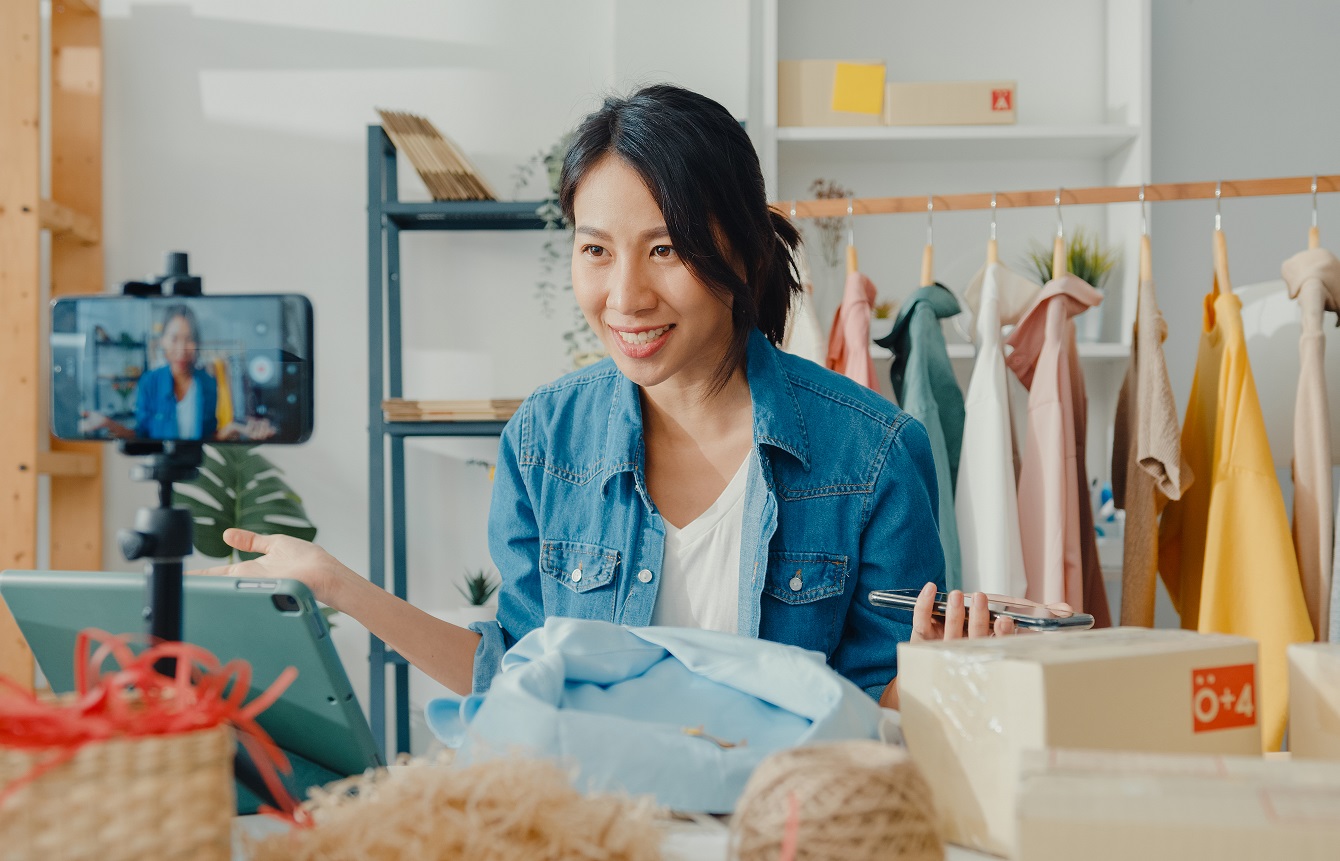 A guide on how to market your products via tiktok successfully
Tiktok is known as one of the fastest-growing social media channels. It has also been shortlisted as the most downloaded social media application all around the globe for the previous three years. Additionally, during the covid pandemic, people found more time to explore this application. Within the US, Tiktok has about 100 million active users.
So, the creators and businesses also worked to find new ways to connect with their audience. So, if you are running a business, promoting your products with Tiktok would be a great marketing strategy for you to have. It is not only because the platform has been growing tremendously, but also because the platform possesses little competition for marketers and businesses as compared to various other social media channels that are in the race for longer.
Do you want to know how you can market your products via tiktok successfully? Then here is a comprehensive guide for you to consider in this regard.
So, here we go:
Why tiktok is a great marketing platform for your products?
Even though not all businesses are considering tiktok as an effective marketing tool. It may be because they assume that the platform has a young user base only.
However, in fact, tiktok has successfully attracted a wide range of audiences. Most importantly, about 38% of overall tiktok users in the United States are above 30.
On the other hand, a low business competition comparatively on tiktok presents a massive opportunity for businesses to market their products and services via this platform.
Additionally, you can also get an opportunity to reach more audiences without even spending too much, comparatively.
So, with all these benefits of promoting your products via tiktok, you must start to create your marketing strategy for tiktok now.
Tips to market your products via tiktok successfully.
Here are some of the most successful ways to promote your products via tiktok you must know:
Create engaging product videos
Firstly, you yourself should create highly engaging, unique, and creative videos of your products in action. This will help you to hold the audience for a few seconds and encourage them to buy your products.
Always remember that tiktok allows you to create short videos with a max length of 60 seconds. So, make sure to do justice with this time and create unique and compelling content that can make your products stand out in the best possible way.
Use right hashtags for improved tiktok SEO
Now if you want more and more people to find your product marketing content on tiktok, then you must have to put some thoughts into the SEO of your videos. Tiktok SEO is all about optimizing your content properly so it can be found on the tiktok app more easily.
Perhaps, one of the easiest ways to do this is by using a mix of relevant and popular hashtags in your video whenever you post it.
However, if you don't know well about the most relevant hashtags according to your products. Simply, type a broad, relevant keyword within the tiktok search section. Here you will be able to find a range of hashtags according to what you have typed in the search section. Make sure to add the best of these hashtags to make your product videos easier to find by tiktok users.
Always remember that hashtags will appear in your video's caption. The caption is limited to 100 characters only. So, be smart when creating your videos' hashtag strategy on tiktok.
Collaborate with other popular tiktok creators
Another way to promote your products on tiktok is to collaborate with popular tiktok influencers just like what you do on any other social media platform. This is a traditional influencer marketing idea that you can apply on tiktok as well.
Fortunately, all the traditional influencer marketing tactics that you have previously used on other social media platforms will work on tiktok as well. It means you should reach the tiktok influencer whose audience suits your products. This is highly important to make your tiktok marketing campaign successful.
Additionally, you should also set appropriate goals with your influencer marketing strategy. However, it would be better to leave it on your audience to create the type of content they want. It is mainly because they know their audience better than you. While you can simply encourage the influencer to showcase your products in the working form to make their marketing efforts more impactful.
Create a hashtag challenge around your product
Challenges are always a significant feature of the community of tiktok. Tiktok users always love to take a challenge and then create a video accordingly to participate in a challenge. These tiktok challenges usually come up with a hashtag name to be easy to find and memorable.
So, you can also create a hashtag challenge around your product to make more people explore and know about it organically. Keep encouraging a hashtag challenge until you have created hype around your products. However, to kickstart your hashtag challenge, you can collaborate with influencers. While, once it will start getting popular, more and more people would be able to find your hashtag challenge as well as your product as well.
So, this can be a lucrative way to market your products successfully.
Get benefit from tiktok ads
Tiktok has also launched its paid advertising campaign in the last year. Even though the platform doesn't have shared its profit-sharing system still, formally. However, they are making it easier for more and more businesses to advertise their products and services on the platform.
However, possible ad types that you can consider creating on tiktok include:
In-feed native video
Brand takeover
Hashtag challenge, etc.
You can simply choose your preferred form of tiktok ads to get an opportunity to reach a broader audience on the platform.
Overall, all of these methods will work great for your product marketing strategy for tiktok. Most importantly, you can also increase your return on investment significantly.