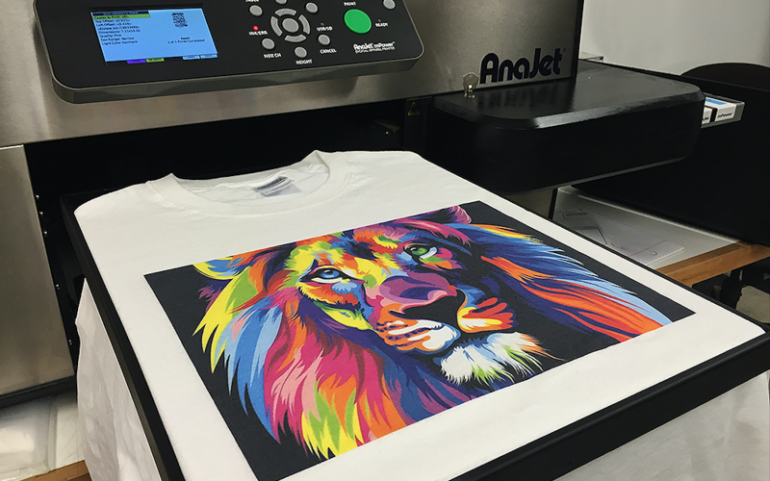 The Complete Guide to DTG Printing
The Complete Guide to DTG Printing
DTG stands for direct to a garment, a famous printing procedure usually used to make funky and fine detailed prints. It is the ideal choice for most people, especially young people who love to design their clothes and prints.
It can also be an excellent idea for starting your own small business and earning the maximum amount of profit. But for this, you need to know the details about what direct-to-garment printing is. Therefore, today we will talk more about the complete guide to digital to garment printing.
What is the literal meaning of direct to garment printing?
In simpler terms, we can say that DTG (direct to garment) printing is a procedure where ink is applied using different designs and prints on clothes or other materials. This method is considered an excellent choice for most renowned fashion designers since you can create fun, exciting, and unique clothing apparel. Hence, it can be an ideal way to make yourself stand out in the crowd by opting for the direct-to-garment printing method.
There are several reasons why DTG is popular, and among them, one of the reasons is that it takes very little time to prepare amazing prints. The machinery that is involved in DTG manufacturing operates like an average printer. The only difference is that it uses fabric instead of paper.
What is the procedure of DTG printing?
The procedure of DTG sounds simple, and no doubt is simple in reality as well. If you have experience using a printer, then you are ready to use a DTG printer. The simple steps of how DTG printing occurs or how you can do it are explained in detail below.
Apply the ink on fabric – the first step to a successful DTG is to apply ink on garments and then allow it to soak up that ink. Soaking the ink helps in increasing the durability of the fabric and features the design even more.
Choosing the color does not matter what color fabric you are printing on. But do keep in mind that if you are using dark colors, then increase the time of soaking by double that of light colors.
Use the specific liquid – every fabric should be treated in a particular liquid to increase the bond of ink with the garment's material.
Load it onto the machine – next thing, the material needs to be set under the machinery, and it should lie flat on the machine's surface.
Press and you are ready to go – after all the processes, you have to press the on button, and then you can see your imagined prints becoming a reality.
What products are considered ideal for DTG printing?
When we talk about the type of color in DTG, it is not a problem. You can use any color you want with the right solutions, inks, and treating liquids. Hence, if you want to choose light or dark colors, then do not think twice before making your preferred color choice.
Secondly, the material does make a difference in how your prints appear to be. The majority of the time, it is recommended to use those fabrics that are made from up to at least 80% to 90% of cotton. It is recommended since cotton absorbs liquid more effortlessly than any other material and results in amazing DTG printing looks.
The categories of a shirt that are mostly manufactured from the DTG procedure are polo shirts and t-shirts. Hence, it is the reason why you see the market full of various kinds of these products.
What is the total expenditure of DTG?
DTG itself is a very cheap procedure that can help you earn a good amount of money. DTG only requires basic things that are quite cheap and easily available in markets. Moreover, you can perform the procedure all alone as well, which can save you from paying the workers. However, this is the case when you are practicing DTG on a small scale.
When we talk about expanding a similar business on a much larger scale, and if you start taking more than average orders daily, then it can be expensive. But do keep in mind DTG helps you earn double the profit of what you spend on it.
What are the Pros of DTG printing?
There are various pros of digital to garment printing. However, some of the highlighting ones are mentioned below.
Consumes less time
This procedure takes very little time for preparation and can be easily carried out alongside your everyday work as well. It is a good way of earning money in less time.
Easy printing processes
The printing in DTG is exceptionally easy. Almost anyone who knows how a normal ink printer works can do it, and you are good to go.
Vibrant colors
The DTG manufacturing allows the designers to make something other than mainstream prints. It lets them create more exciting and vibrant clothes that not only look good but makes you feel classy as well.
Eco-friendly
The other main benefit of digital to garment printing is that it is quite environmental-friendly. Yes, the ink that is utilized in the printing process is water-based, and hence it does not cause any harm to the customers and the surroundings.
They are mostly organic and are safe to use for beginners as well; hence do not worry while using the printing ink of DTG.
Amazing quality
The majority of the customers who have worn DTG clothing are satisfied with its quality and recommend it to others as well. Therefore, if you are looking for good-quality printed apparel, then opt for DTG clothes.
Conclusion
Digital to garment printing is a good way to appear stylish and earn money as well. Hence, if either of these things is your goal, do not forget to read the complete guide on DTG printing. You need to learn the basics and know its importance. It is an excellent thing to do but make sure you have the consistency to make things happen in DTG printing.